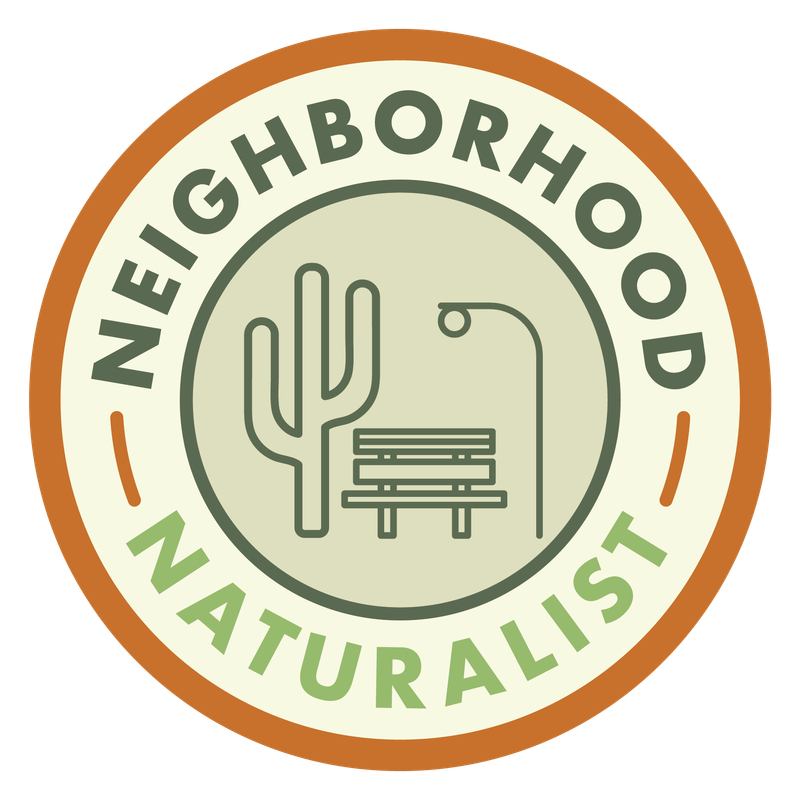 Hello Neighborhood Naturalists,
Happy Citizen Science Month, National Native Pant Month, International Plant Appreciation Day, Earth Day and more! Please see below for April events. We're especially excited for the City Nature Challenge (CNC)! Join one of the events below to learn more, check out our official website and join the project. Happenings will be added throughout the month of April, so be sure to keep checking the CNC website and our social channels @ ecofloraphx for the latest updates on webinars, events and trainings.
---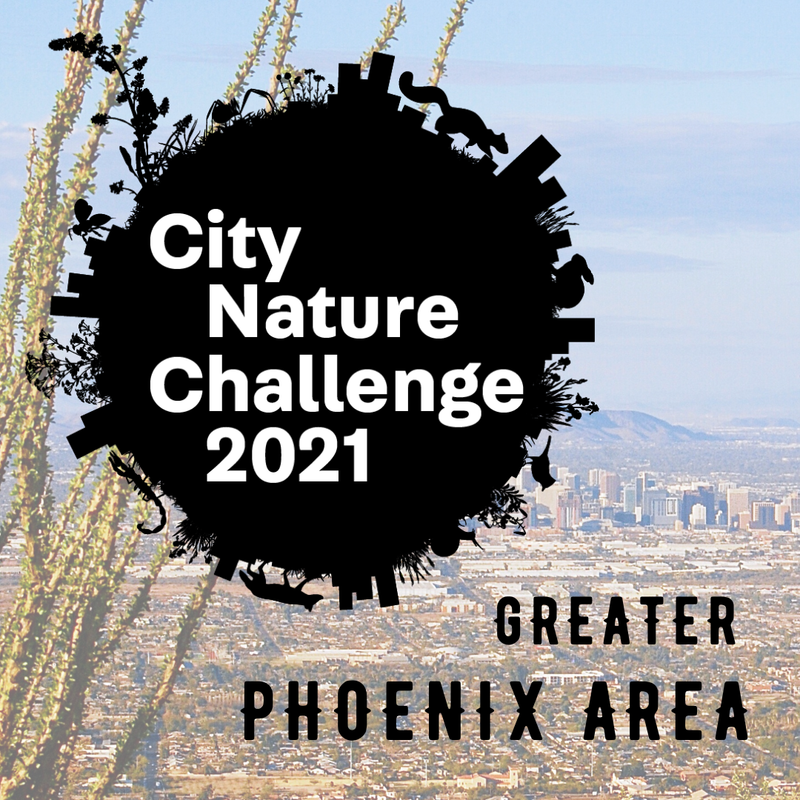 April 30 through May 3, the Greater Phoenix Area will participate in the 2021 City Nature Challenge. This is a global effort to observe and document as much urban biodiversity as possible while engaging in community science using iNaturalist. This is the first year the Greater Phoenix Area will participate in the challenge and is co-organized by the Metro Phoenix EcoFlora Project, Educating Children Outdoors (ECO) and City of Chandler Community Services. CNC was created by the California Academy of Sciences and the Natural History Museum of Los Angeles County. The event started as a friendly competition between two cities but quickly grew into an international event with over 200 countries participating in the most recent 2020 challenge.
Even if you are unable to get out to make observations, or if you are outside the Greater Phoenix Area, you can still participate May 4 - May 9 by helping us identify the observations made during the challenge.
There will be prizes given for the most observations made, most species observed and for the top identifier. Results will be announced May 10!
---
APRIL EVENTS
SCIENCE CAFÉ with CHANDLER PUBLIC LIBRARY
Wednesday, Apr. 14 | 6:30-7:30 p.m. MST
The Metro Phoenix EcoFlora will be presenting for Chandler Library and the Chandler Environmental Education Center on how to be a citizen scientist and why data collected by the community is important. Learn how you can be a citizen scientist in the upcoming City Nature Challenge, where you can help collect information on the nature around us.
Register Here
ECOQUESTIONS with DR. TANIA HERNANDEZ
Thursday, Apr. 15 | 6-7 p.m. MST
In this EcoQuestions session hear from New World succulents cactus scientist, Dr. Tania Hernandez. Tania will discuss the origin, evolution and diversification of succulent lineages, with a particular focus on cactus (Family Cactaceae) and how we can learn more about biodiversity by comparing urban and wild populations.
Register Here
AZNPS PHOENIX CHAPTER MEETING
Sunday, Apr. 18 | 3-4:30 p.m. MST
Join the Phoenix Chapter of the Arizona Native Plant Society and the Metro Phoenix EcoFlora for the April chapter meeting and learn more about the ins and outs of the City Nature Challenge.
Register Here
iNATURALIST TRAININGS
Tuesday, Apr. 20 | 5:30-6:30 p.m. at Tempe Town Lake
Saturday, Apr. 24 | 9-10 a.m. at Gilbert Riparian Preserve
These trainings explore the basics of iNaturalist. We will guide you through getting started with the Metro Phoenix EcoFlora project and making observations, helping you make the most of the iNaturalist app and website. These trainings will also prepare you for the 2021 City Nature Challenge.
These events are limited to 10 attendees each on a first-come-first-served basis. Proper face masks will be required and worn, and we will practice social distancing.
Register Here for Tempe Town Lake
Register Here for Gilbert Riparian Preserve
Publicado por

jenydavis
, 09 de abril de 2021